Licensed Massage Therapist 4001 9th St. North,Suite 219 Arlington VA 22203
In the heart of Ballston, A five minute walk from the Ballston Metro station on the Orange and Silver lines.
Right next to Ballston Quarter, Ballston Exchange, Golds Gym, Onelife Fitness, Vida Fitness, and all the fine dining and entertainment venues.
FREE PARKING: If you Drive, ask for a free visitor parking pass at the front desk (mention Suite 219).
We are located in the office section of Randolph Towers, inside the main entrance, on the second floor, at the top of the main lobby stairs, first door on the left. If you use the elevator, press 2 and turn right upon exiting.
COVID PRECAUTIONS: I FOLLOW ALL CURRENT GOVERNMENT DIRECTIVES AND INDUSTRY GUIDELINES. I AM FULLY VACCINATED AND TWICE BOOSTED. I WILL WEAR A FACE COVERING WHILE WORKING WITH YOU. IF YOU ARE VACCINATED YOU ARE WELCOME TO WEAR A MASK OR NOT.
- IF WE ALL DO WHAT WE ARE SUPPOSED TO DO, WE WILL ALL BE OK. -
STAY SAFE AND BE WELL ALWAYS. George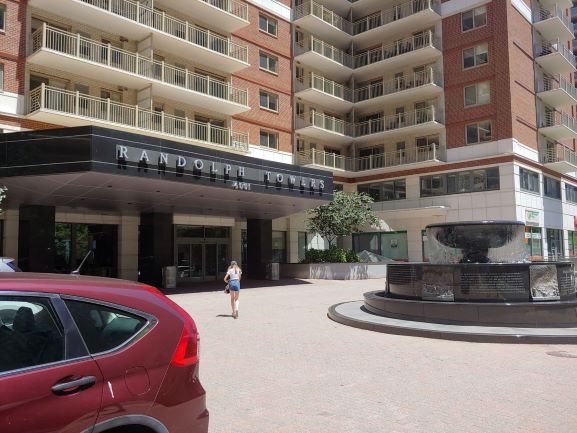 We began in 2011 as Clarendon Massage Therapy Center and have now become
BALLSTON MASSAGE
Book today. You will love the new space. We look forward to seeing you soon.
(fully vaccinated) George
The Mission of Ballston Massage Therapy is to help our clients attain better health and fitness through the relaxing and restorative powers of therapeutic massage.